Hello,
I am trying to create a similar geometry as described here (Precipitation/dissolution equilibrium reactions in a saturated column).
I am following the python files given in the video tutorial (https://www.opengeosys.org/docs/tools/getting-started/video-tutorial).
When I check the solute transport benchmark, I see two different vtu files for boundaries, upstream and downstream. After creating the geometry, I use msh2vtu.py file (given in the tutorial) to convert my gmsh file to vtu. But it only makes one single file for boundary (mesh_MICP_bondary.vtu)
I try to assign a physical group for the left boundary (Point 1) and right boundary (Point 2), but I get an error like this. How can I get two different files for the left (influent or upstream) and right boundary (effluent or downstream)?
You can also find the files in the attached zip file.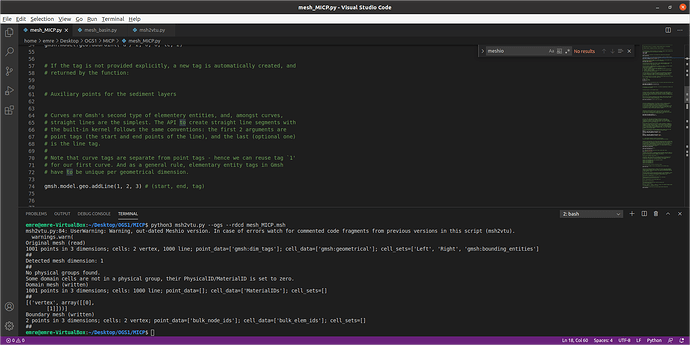 MICP.zip
(33.6 KB)