In a quite simple setup of a cuboidal initial concentration in a cuboidal domain, I obtain, in addition to the expected downstream transport, an implausible wave-like motion in opposite direction (there may be some plausible diffusion upstream, but much slower).
In the initial state there is just a red cube (concentration=1) in the center of the blue domain (concentration=0). After some time I obtain a distribution like in the attached picture, even with negative concentrations.
Did anyone encounter similar artefacts and knows which parameter(combinations) they depend on?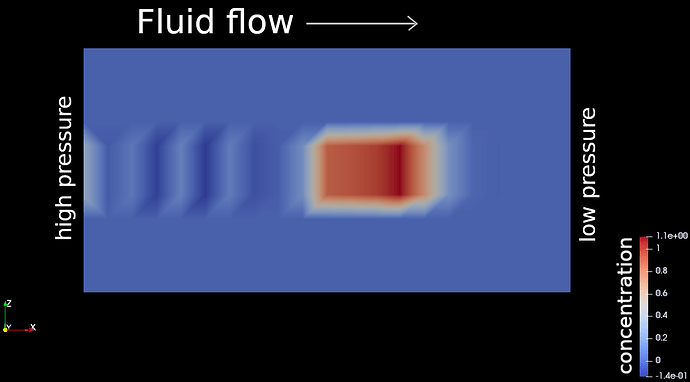 It was observed, that if there is a no-flux condition at the upstream boundary, then the errors pile up, whereas a Dirichlet condition (c=0) at this boundary limits the error.