Dear users,
I'm new to OGS 6 and I'm trying to solve a 2D small deformations problem, which looks like the following: say, a section of the earth's crust is given with Young's modulus, Poisson coeff. and materials density written in the vtu-file. Then, only gravity force is being applied to the model, like in the picture below.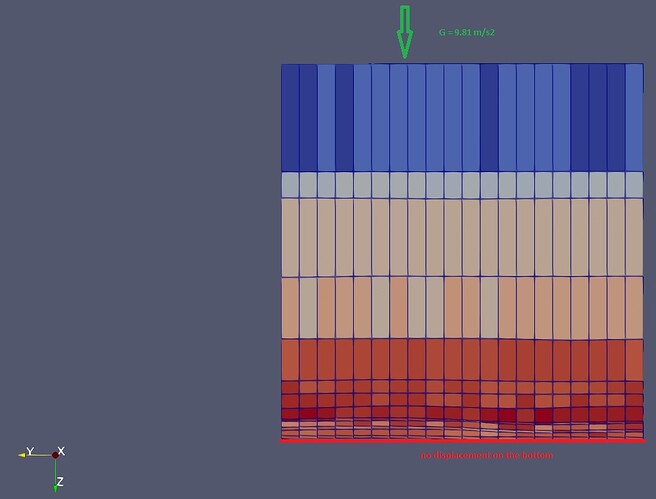 Unfortunately, I'm not sure how to specify the boundary conditions in this case (for that reason, in my opinion, the linear solver diverges).
Will be grateful for any help with the question.
Since I'm not able to upload any files yet, here's the link to the project file and meshes.