Hello, I am trying to perform the tutorial shared in youtube (solving part/ "OpenGeoSys Workflow Tutorial: Solving - YouTube). When I try to building the configuration, I am getting an error like shown below.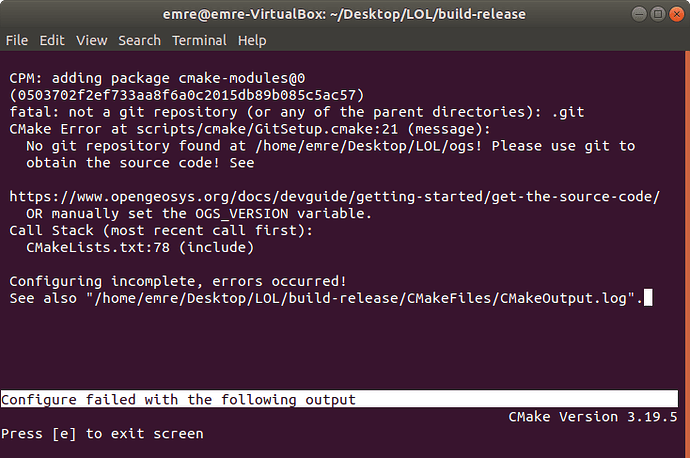 Some of the items can be seen in the screenshots, but I cannot see items as "ASSERT", "ASSERT2" or "OGS_BUILD_PROCESS_Phasefield" etc.
I am very new at Linux, so this question might seem very basic. I git cloned the link "ogs / ogs" and downloaded the zip, extracted in a folder at my desktop.
Thank you for your help.