Hello all,
I am very new to using the OGS software and have met a roadblock in my attempts to run my first project file. The software consistently fails to converge at "Eigen linear solve".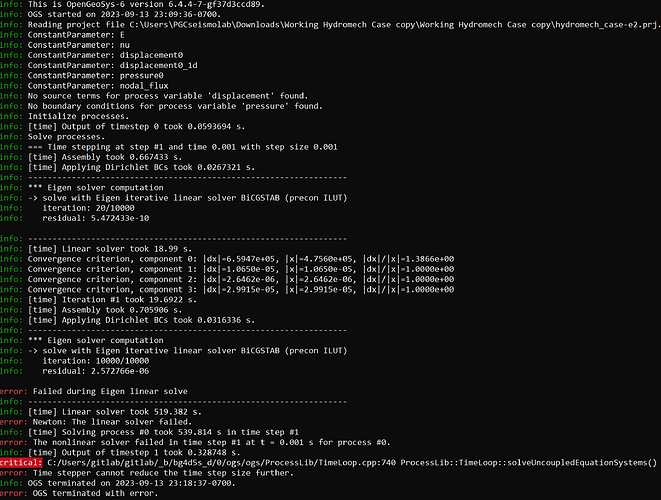 I have consulted the OGS docs concerning divergence issues which has led me to increase the number of time steps, decrease the time step size and increase the error tolerance values to try and make the solver less strict. Unfortunately, none of this helped with convergence. I am going to try and attach the .prj file in the first reply by copying the text as it seems that new OGS discourse users do not have permission to attach files directly.
Any guidance on this matter would be very much appreciated.
Thank you in advance.