Hello everyone,
I am trying to prepare the input files for parallel computing (PETSc) using the partmesh tool, but the discretized mesh has many elements missing.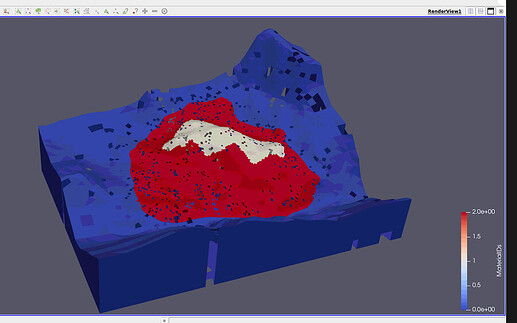 I have followed the instruction given in this documentation.
(PS: I got this plot after running parallel simulation and it is time_0 output.)
How this problem could be solved?
Thank you,
Laxman Kafle