For an improved user experience we implemented the integration of bug fixes for the last released version (currently 6.3.3) and provide up-to-date binaries on the website: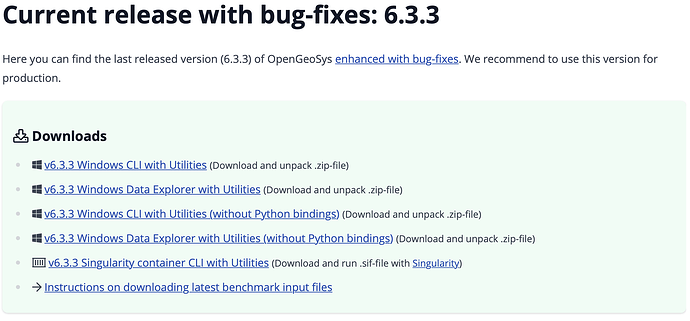 The OGS version from this branch should be very stable and we recommend to use this enhanced version for production. You can see a list of merged bugfixes here.
---
We will provide this in the future by following this procedure:
After release we create a new branch v6.x.x
The branch will get bug-fixes from the main development line (from the master-branch)
We will provide updated release binaries with every fix (downloadable via website)
The branch will receive fixes until the next release
---
If you encounter any problems please let us know!