Greetings everyone,
I am currently using OGS 5.7 on Linux.
I am attempting to run a coupled Groundwater Flow and Heat Transport problemin 3D. I would like to simulate a Geothermal Doublet System with a Discrete Fracture embedded in a porous medium.
I currently have a simple model with one vertical fracture. I am testing the response of the Groundwater Flow process before I implement a coupled process.
I simulate an injection and production well using a Point with +ve and -ve pumping rates in the .st file.
However, I ran into a problem that I can't seem to get around. When I place the well points outside of the fracture I only get changes in Velocity and Head values in the porous medium and nothing in the fracture. When I place the well points on the fracture, I only get values in the fracture and not in the medium.
It seems to me like only the material group which contains the well points are involved in the simulation.
Has anyone encountered such a problem? Would appreciate some feedback
I attached an image of the result to give a visual perspective. I am new to OGS so I hope I have explained the problem sufficiently. I also attached my .mmp input file as I figure maybe this is where the problem lies.
Regards,
Ariel Thomas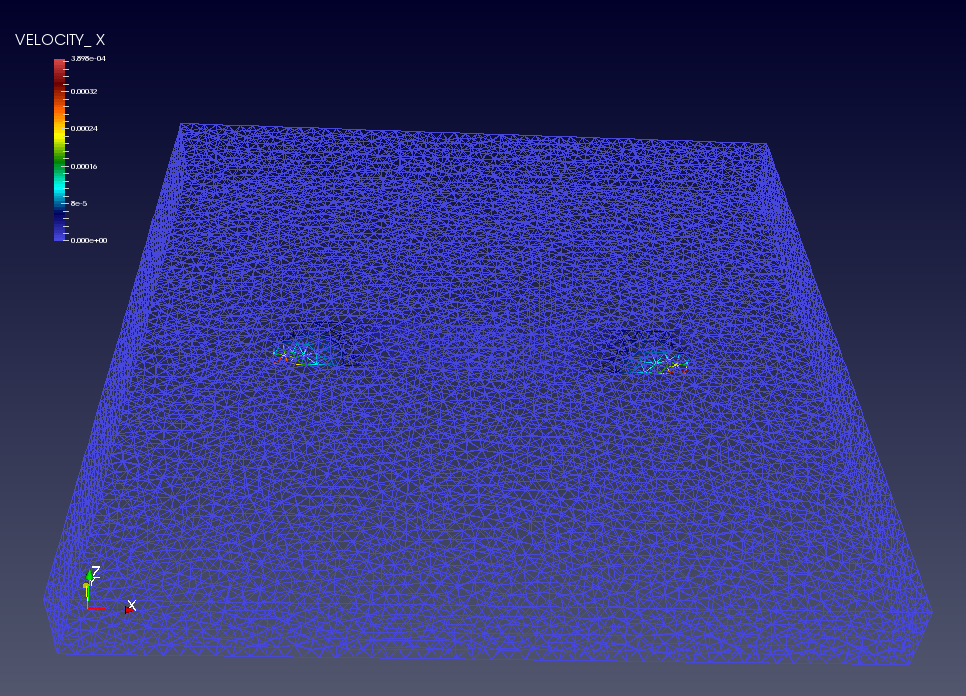 res6.mmp (975 Bytes)